Whew am I tired today! Have been walking heaps - first from my office to this place where I was going to interview this theatre troupe; and then, once the interview was over, from this place where I interviewed the theatre troupe all the way back home. Whew! But it was a really good interview, so there's that.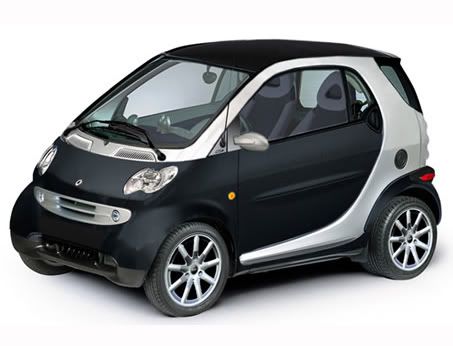 Yesterday I didn't do much apart from mucking about with my computer and recording equipment - oh, and Terry & I took a Daimler-Chrysler Smart Car for a drive, which was pretty fun, except the vehicle itself (no offence to D-C crew and fans) doesn't seem to provide for a very smooth drive. It's cute enough (circles everywhere!) and certainly powerful (goes from 0 to 100 in 6 seconds - not like we tried doing that, no siree, we didn't, uh-uh!), but... I dunno, two-seater bubble cars don't really appeal to me. And people don't really treat you seriously when you drive it - there was this chick who was walking in the middle of the road (that's KL for you), and when we honked her, she turned around and burst into a fit of giggles. It's true! Oh, the humanity!! Elsewhere, we were gawped at, pointed to, laughed at... it was pretty fun, but all in all, not a car I'd want to own!
What else? Bought a new wallet yesterday. Um. That's not terribly exciting. :P
Okay, well, that's all for now then!! Take care, until next time! Oh, no comments on the new look?? Like it? Don't like it? The older purple version can still be viewed if you click on the archives!! And countdown to two-year anniversary of this blog: 4 days! Whoohoo!! Ok bye!