Well, I guess we all know by this point exactly how devastating this tsunami thing has been. It's weird, isn't it, how suddenly, abruptly and unexpectedly (which I'm pretty sure mean the same thing) the world was thrown into a state of disaster and despair. In Penang, one minute it was a regular bright sunny day: people picnicking, swimming, fishing, having a good time with the sun and surf - the next, people were dragged out to sea, boats were being overturned, and things were destroyed by tidal waves "as high as coconut trees", as has been ubiquitously mentioned in newspaper reports.
A couple of days after Boxing Day, my family and I drove to one of the fishing villages in Balik Pulau on Penang, which was probably the worst hit section of the island, where the majority of the casualties were reported. Two days after, things had settled down slightly; but the chaos was still all too apparent. We couldn't help but feel sorry for the villagers, most of whom are fishermen, whose homes and personal items had been wrecked by water and mud, whose means of livelihood had been (and has been) seriously jeapordised, and whose lives have been shaken by this tragedy. I managed to take a few photos of the wreckage after, and the devastation is very clear; although we have to keep in mind that this is
minimal
compared to the other nations that were struck. In that sense, I guess, we are very lucky.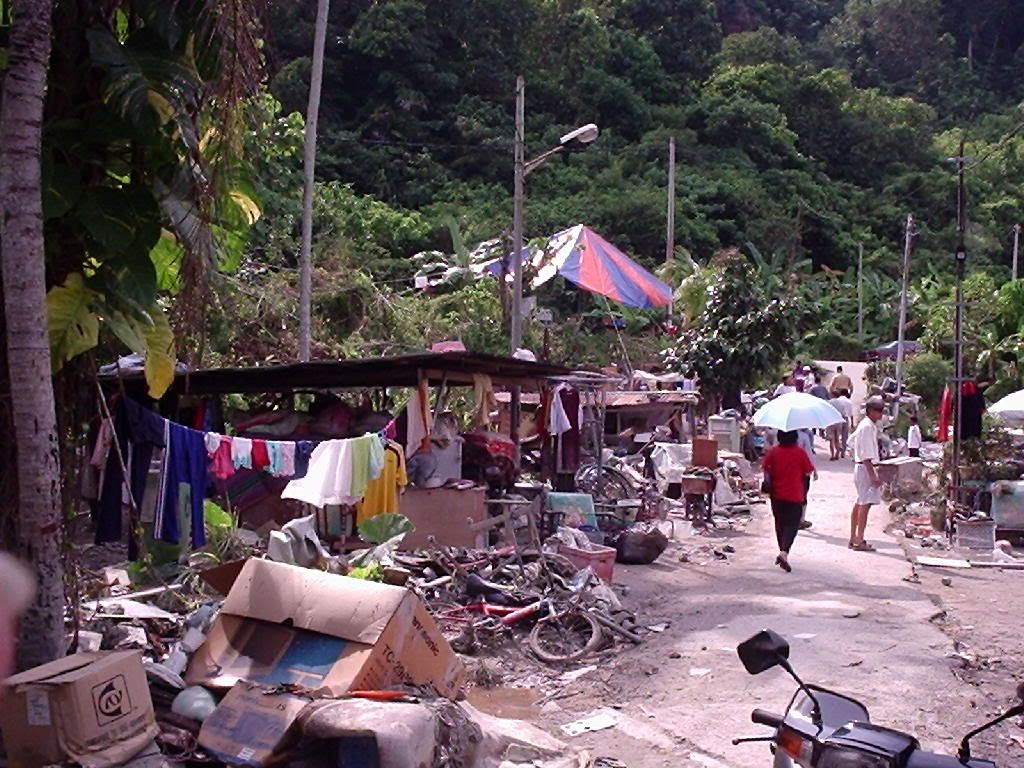 The path leading through the tsunami-struck village in Balik Pulau.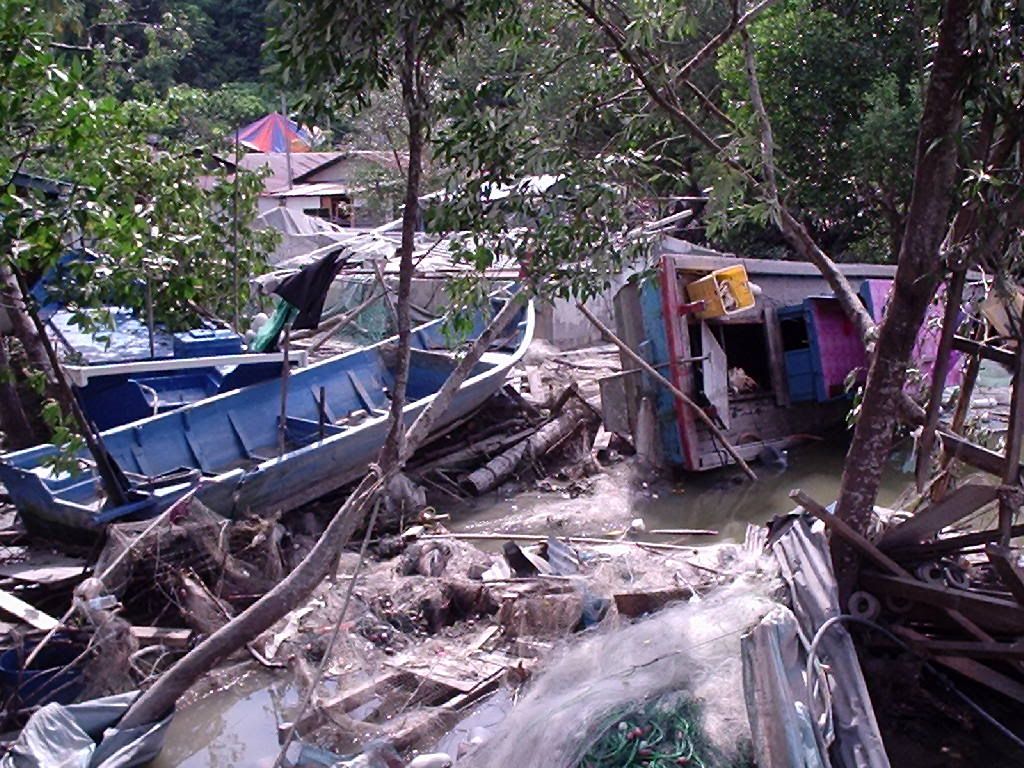 Boats amidst the wreckage.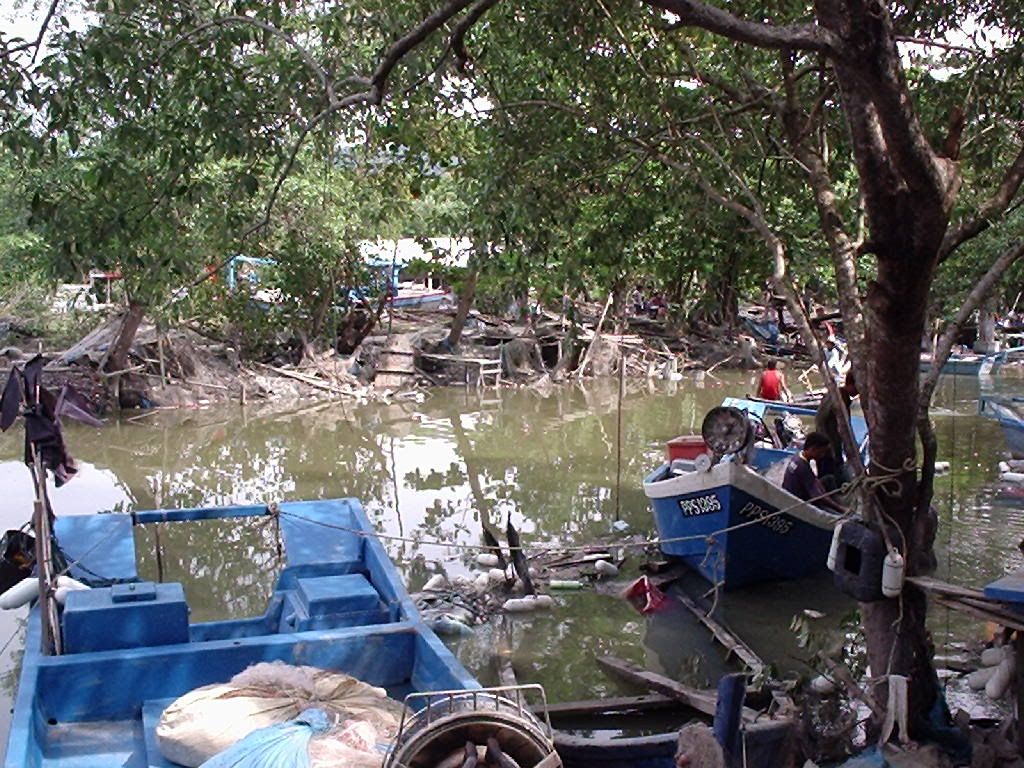 Another view of the damage.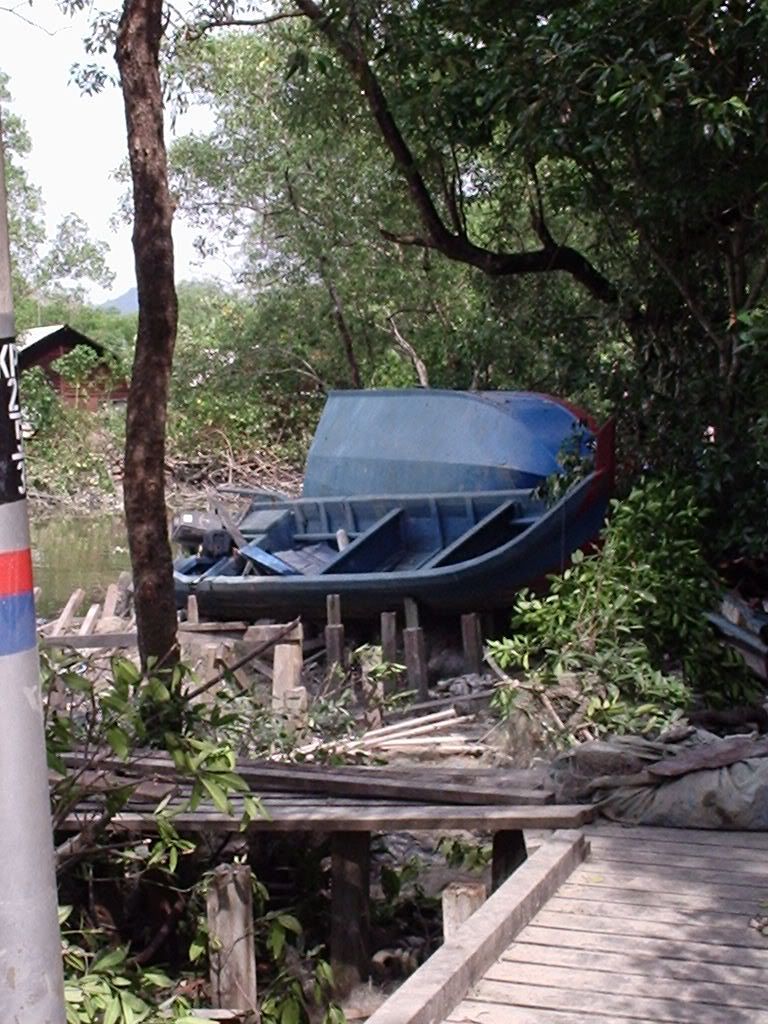 A couple of boats straddling each other after being chucked about by the waves.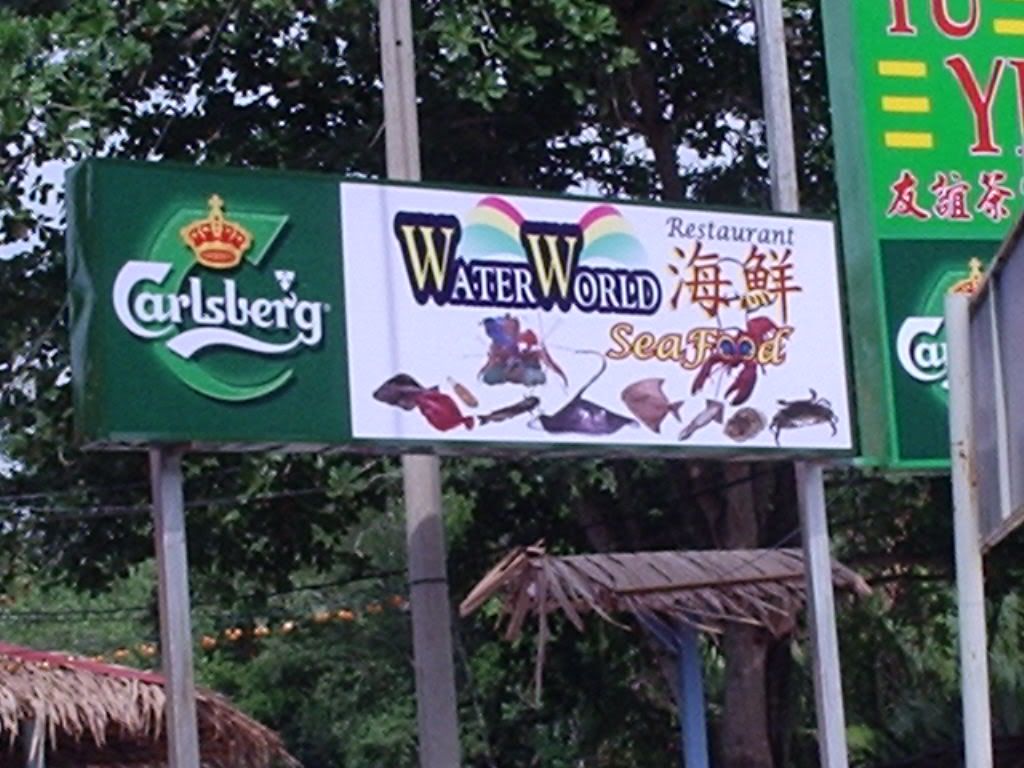 A food stall right outside the village. Oh, the irony...
Meanwhile, a friend of the family, J, told us this rather scary tale of how the floodwaters swept into her home and nearly drove her off her feet. When the first wave rushed in, she screamed to her brother to run, get out of here!, and he hopped onto a motorcycle and started to ride away. Only the waves caught up to him and he was pushed off the bike, forced to retreat to safety on foot. Fortunately he was all right. In the meantime, J was stuck in her house as the waters were rushing in, threatening to pull her down with it, and in her desperation she held on to an altar devoted to the Buddhist Goddess of Mercy. Later she told us she was praying with all her might that the "Goddess" wouldn't "fall over" (i.e., the altar wouldn't be swept away with the current) - because had it done so, poor J would definitely have been washed away with it. Terrifying.
Anyway, that's about all I have to say for now. Let's keep our thoughts and prayers on the victims of the tragedy.
Until next time... ~N